200 newspaper titles automated
Using web technologies for print production, 200 newspapers are now automated on an ongoing basis. Get in touch with sales@aptoma.com to find out more.
Automated newspapers are produced in the same high quality you are used to, as the European Newspaper of the Year award for regional newspapers award to Bergens Tidende is a testament to.
Our customers have reported doubled productivity, or even more if they integrate strategic end-to-end planning, as this case study by Desk-Net shows.
DrEdition Print Automation
DrEdition Print Automation lets you design your print pages automatically, with no loss of quality and no use of Adobe InDesign.
Save costs by automating print page production. Move your resources to article production and digital curation to get ahead. See our demo-video here http://apto.ma/demovideo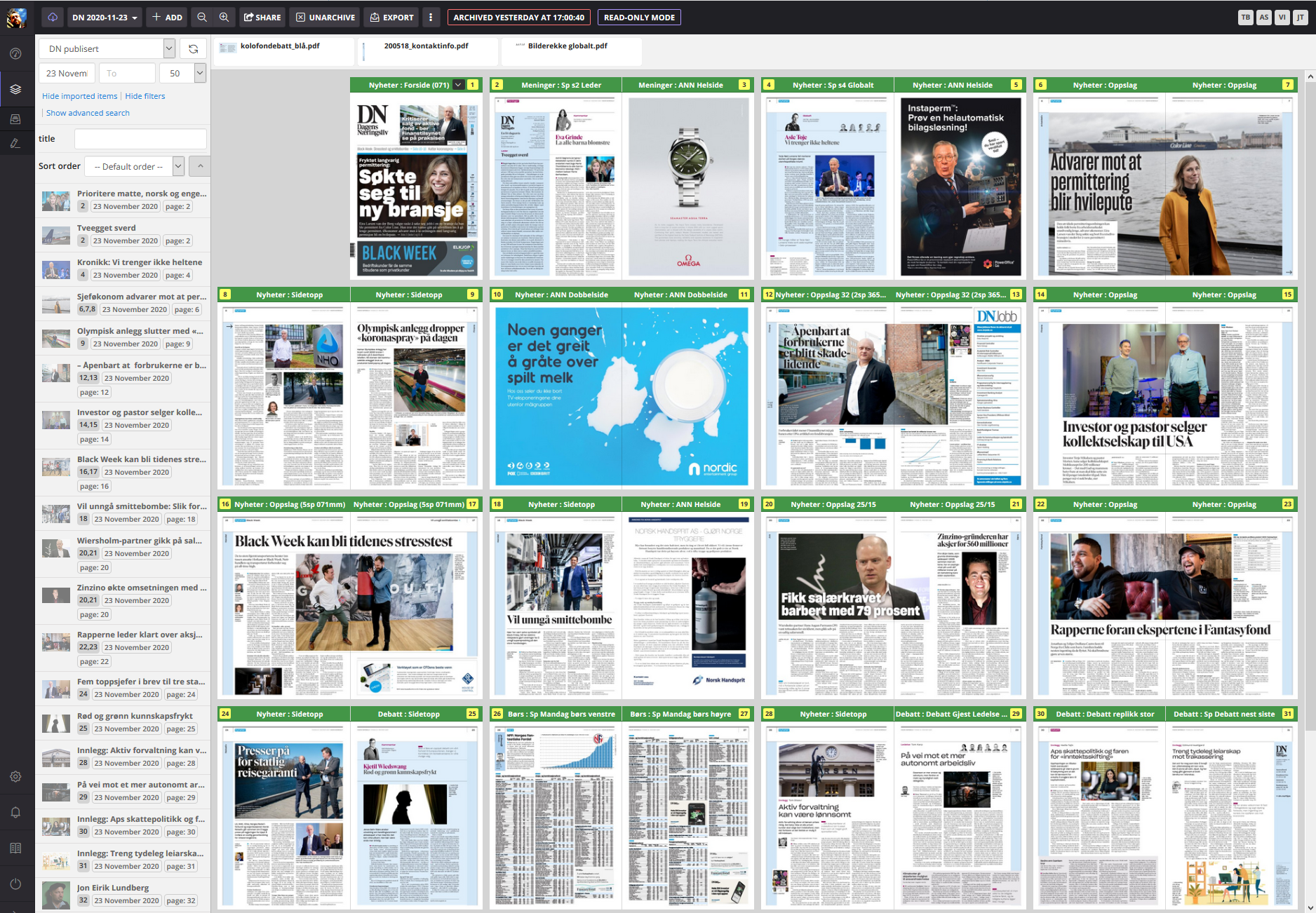 Main features
Article layouts are fully automated
Resize articles and get new article layout automatically
AI powered image background removal
Automated placement of articles (optional feature)
Article layouts automatically adapts to overlapping ads
Select between multiple article layout proposals
Creative editing using automated multi-layered images
Ad-dummy automations from ad-bookings
Manual ad-dummy features
Real-time collaboration with ad-sales and between editors
HTML-features for automatically having updated info in the paper (i.e. tomorrow's weather widget/stocks)
Zoning and editioning
Self-service setup of design components and templates in HTML & CSS
Expect
Consistent product quality, both editorially and commercially
Savings on print production and IT staff resources
Improved efficiency in manual edits
Positive impact to digital products
Greatly reduced staff training, aligning print workflows with state-of-the-art digital curation practices—eliminating the need for InDesign.